Technical and Test Institute for Construction Prague (TZÚS Praha, s.p.) is involved in a joint programme of the Association of Testing Laboratories for Construction – voluntary certification of construction products and materials for the Czech "Certified for Construction" conditions.
The certification system for granting the "Certified for Construction" compliance marking is conceived as an open voluntary certification system of construction products under which the suitability of construction products is assessed pursuant to Act No. 183/2006 Coll., On Zoning and Building Regulations, and other technical regulations of the Czech Republic. The certification system is operated as a non-discriminatory system open to construction products regardless of their origin (Czech Republic, EU, third countries) and regardless of whether they are specified or non-specified construction products.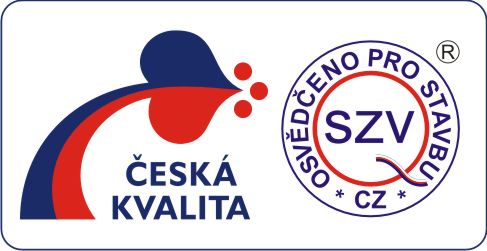 The certification procedure and rules for the use and management of the "Certified for Construction" marking are publicly available on the website of the Association of Testing Laboratories for Construction: http://www.szv.cz/.
The "Certified for Construction" marking is registered in the Czech Quality national programme.
Certification bodies
Product certification is a process of confirming the conformity of the products with the requirements of the applicable technical regulation. Under Act No. 22/1997, as amended, voluntary certificates cannot be used to issue a declaration of conformity by the manufacturer.
Accredited certification body certifying products
Technical and Test Institute for Construction Prague (TZÚS Praha, s.p.) is accredited by the Czech Accreditation Institute in accordance with the relevant articles of ČSN EN 45011, General Requirements for Bodies Operating Product Certification Systems, and recognized as accredited Certification Body No. 3015. The accredited certification body is authorized to carry out assessments and issue certificates to the extent specified by the Annex to the applicable Accreditation Certificate.
Non-accredited certification body for products
As part of certification, it is confirmed by an independent certification body that the product, in its properties and their corresponding levels, complies with the declaration of the manufacturer. Certificates are used to confirm the conformity of products with Czech or foreign technical standards, with corporate standards or with technical specifications which we will prepare for you based on your requirements. Certification is used mainly by manufacturers, importers or distributors for non-specified products and for products for which the participation of a notified body is not mandatory in the assessment under harmonized technical specifications.
Documents to download
Contact form