Project inspection activity is carried out by an independent third party – an inspection body – in accordance with established accredited inspection procedures. This independent activity increases customer confidence in the final product. It is performed:
prior to implementation – reducing the risk of affecting the implementation through the improper design or supply of materials;
at the start of implementation – allowing early correction of any nonconformities detected.
Within inspection activity, the inspection body performs the following: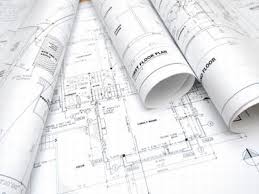 it examines the causes of nonconformities, i.e., it collects and analyses information for arbitration purposes, to assess the status of the project documentation. The outcome is the inspection report, which clearly identifies compliance or non-compliance with a specific standard, legislative requirement or other specification. In the event of any nonconformities, it establishes specific corrective measures to eliminate them;
or, based on its findings, it confirms the quality of the project documentation, its output being both the inspection report and the inspection certificate.
The aim of project inspection activity is to verify the quality of projects with respect to the implementation of the proposed construction work.
The main benefit of project inspection is the provision of high-quality and objective information on compliance with legislation, regulations, standards or other specifications for the project documentation in products, processes, technology, and equipment of the construction as a whole or of its parts. The ordering party receives an evaluation (in the form of an inspection report) from an independent third party concerning the status of the project documentation and information on the extent to which the designer has met the requirements of the ordering party and the requirements of relevant standards and regulations. In the event of any nonconformities, the inspection report specifies corrective measures to eliminate them.
Contact form