Inspection activity focusing on installed elevators is carried out according to ČSN 27 4007 and ČSN EN 81–80 at the place of installation of the lift, in accordance with established accredited inspection procedures, by an independent third party – an inspection body – that, in the course of inspection activity, identifies and classifies risks occurring in lifts intended for the transport of persons and objects.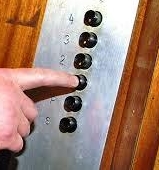 The outcome is the inspection report, which clearly identifies compliance or non-compliance with specific standards. In the event of any nonconformities, it establishes specific corrective measures to eliminate them.
This independent activity increases customer confidence in the use of the lift.
Contact form