Inspection activity focusing on artificial climbing walls is carried out in accordance with ČSN EN 12572-1, Artificial Climbing Structures – Part 1: Safety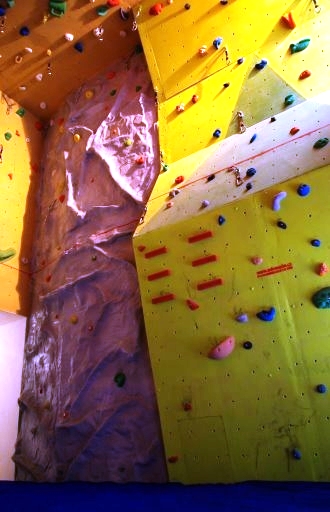 Requirements and Test Methods for ACS with Protection Points, and ČSN EN 12572-2, Artificial Climbing Structures – Part 2: Safety Requirements and Test Methods for Bouldering Walls, in the place of the artificial climbing wall or using test samples at the Branch Office – Testing Institute for Light Industry, which is part of the Technical and Test Institute for Construction Prague (TZÚS Praha, s.p.). The inspection of artificial climbing walls is carried out by an independent third party – an inspection body – in accordance with established accredited inspection procedures. Within inspection activity, the inspection body performs the following
it examines the causes of nonconformities, i.e., it collects and analyses information for arbitration purposes, to assess the status. The outcome is the inspection report, which clearly identifies compliance or non-compliance with a specific standard. In the event of any nonconformities, it establishes specific corrective measures to eliminate them;
or, based on its findings, it confirms quality, i.e., the current status of implementation, its output being the inspection report.
This independent activity increases customer confidence in both interior and exterior artificial climbing walls.
Contact form