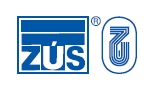 The Testing Institute for Light Industry (ZÚLP) is an organization with a tradition of testing and assessing light industry products stretching back almost 40 years.
Accredited Body in accordance with ČSN EN ISO/IEC 17025:2005, test laboratory No. 1018.9.
We offer testing and certification.
We provide analyses and tests of physical, mechanical, chemical and functional properties of products in the following areas:
toys and products for children;
furniture;
playground equipment, roller sports equipment;
products in contact with foodstuffs;
household chemicals;
paper and cardboard;
lighters, matches;
metrology;
calibration laboratory;
metrological services;
chemistry;
system certification;
register of certified organizations;
information for customers.

We offer:
measurement of material moisture and environment humidity;
tests of materials in the air-conditioned chamber with a volume of 1.5 m3 using a temperature range from –40°C to +180°C;
tests of the flammability of textiles and upholstered furniture;
tests of health safety (formaldehyde) in a chamber with a volume of 14.4m3.

Our activities:
we issue certificates and reports as an authorized person under Act No. 22/1997 Coll., on Technical Requirements for Products, as amended;
we perform tests of products within the scope of our accreditation; we also issue ZÚLP certificates and test reports;
we offer the Safe and High-Quality Toy mark to manufacturers and importers of toys;
we provide certification of alternative fuels in accordance with Act No. 201/2012 Coll., on Air Protection, and Decree of the Ministry of Environment No. 415/2012 Coll., based on analyses carried out by UVP-plyny a paliva, s.r.o. Praha.
Documents to download
Contact form